Formerly part of Arua District. In 2000, Aringa county of Arua District was given District status and named Yumbe District.
LOCATION
It borders Moyo, Obongi and Adjumani in East, Arua, Maracha and Koboko in the West and south Madi-Okollo District and Sudan in the north.
POPULATION
The district has over 99,794 people. 51,467 females and 48,327 Males.
MAIN LANGUAGES
Alur, Lugbara, Kakwa and Madi
ECONOMIC ACTIVITIES
Pages
Mr. Asaba Innocent Birekeyaho
Chief Administrative Officer
For inquiries, please
Call 0xxxxxxxxxx
Latest News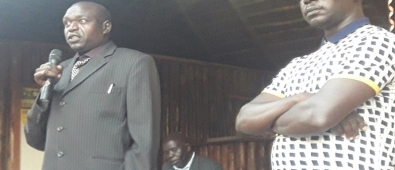 YUMBE. Yumbe town council has for the first time organized a get together party to recognize compliant tax payers with certificates.
Speaking during the event at Praford hotel on Wednesday...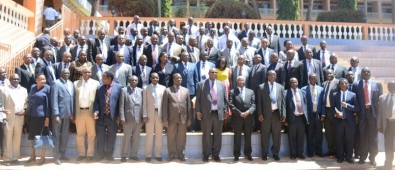 The Minister of Local Government, Hon Tom Butime has informed Chief Administrative Officers and Municipal Town Clerks of Government's intention to take austerity measures such as cuts on travel...
Pages
Upcoming Events
Pilgrims at Lodonga Minor Basilica
Venue: Lodonga Minor Basilica
Date:
12th September 2019
Time: All Day Event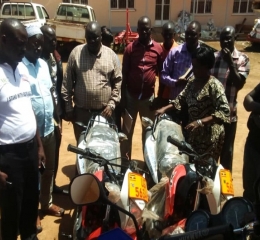 Yumbe received motorcycles to handle Ebola cases
Venue: District Headquarter
Time: All Day Event