You are here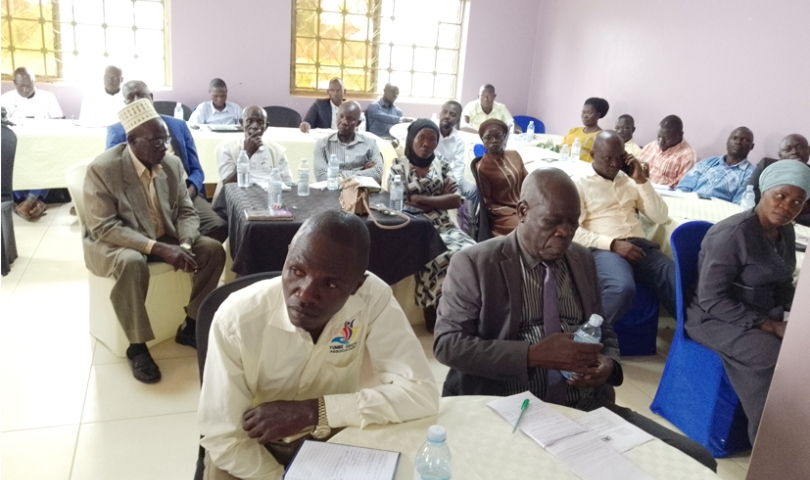 Participants during the VNG workshop meeting at Bayern Hotel in Yumbe District
By Achidri Akim
Key participants during a one day meeting organized by the International Cooperation Agency of the association of Netherlands municipalities (VNG), emphasized the need for mindset change in order for projects to impact the communities.
The Netherlands based development agency currently supports 9 districts in Uganda under its project "Sustainable Development through improved local Governance (SDLG)".
Its main thematic areas of focus are Security, Rule of Law, own source revenue and local economic development, refugee and migration management.
While speaking at VNG inception meeting held earlier today at Bayern Hotel in Yumbe District, its country representative Ejibwa Sam Anguzu, says locals do not need to wait for foreign aid in order to develop.
"Foreign assistance has made us dependants in our communities yet we could build our own capacity to deal with our own dynamics without external aid which mostly comes with strings attached"  Anguzu explains.
On the same not, Honorable Kayiah Linus vice chairman Yumbe District Local Government blames failure of development initiatives on attitude of some duty bearers many of whom he describes as being lazy and demands that they change.
Updates

Opportunities

Partners